Submitted 06/21/2012
Revised 01/10/2014
---
My beautiful wings tied down at last,
a woman condemned to dwell on her past.
Locked in a tower of iron & stone,
in a place of misery I now call home.
They keep me subdued with concrete & steel,
but nothing can stop this pain I feel.
I scream so loud it hurts my ears,
I scream for help but no one hears.
I watch rain fall from the sky,
and wonder if it's tears from an eye.
Maybe from an angel that sits at God's side,
who watches in despair and with sorrow she cries.
I believe she knows all the answers we seek,
and that's why she sits up in heaven and weeps.
Born to die we live in vain,
my proof her tears fall like rain.
They fall for me outside my cell,
she cries for us already in hell.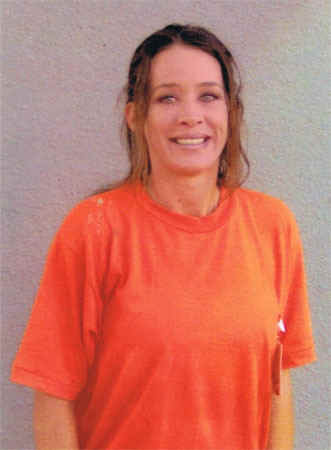 Race:
White
Sexual Preference:
Date of Birth:
06/26/1971
Age:
41
Projected Release Date:
2014/2027
Marital Status:
Single
Height:
5' 5"
Weight (pounds):
140
Measurements:
I wish to correspond with:
Both Men and Women
Hair Color:
Brown
Eye Color:
Brown
Children:
0
Religion:
Education:
Occupation/Career:
Reason for incarceration:
Aggravated assault
Willing to relocate?
Yes
Home City & State:
Tucson, Arizona
Posted: 08/08/2012 - Updated: 01/15/2014 - Expires: 2014/2027 - Ad Code: F12-276
Write to me at:
Christina George #121341
ASPC - Perryville, Santa Maria
P.O. Box 3400
Goodyear, AZ 85395