Submitted 10/19/2012
Revised 03/05/2015
Don't Miss Out On A Good Thing!
---
I know this is probably your millionth personal ad, but we are not all the same. Write me and see. :-) I just may be that needle in a haystack you've been looking for.
It seems a little crazy looking for friendship, maybe more, in a personal ad, but I haven't been out much lately and I'm in need of some stimulation ~ mental of course! :-) This certainly isn't the craziest thing I've ever done, but at some point crazy might just turn into genius. Right?
I'm compassionate, intelligent, spontaneous and adventurous. I love sports, helping people (I'm a tutor in our Building Maintenance and Construction Program), and meeting new people. In others I admire openness, a great conversation, and a sense of humor. I care about what someone is like on the inside, not their age, race or sex.
I hope to hear from you soon!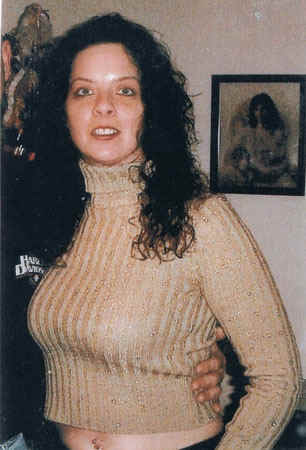 Race:
White
Sexual Preference:
Bisexual
Date of Birth:
08/24/1973
Age:
41
Projected Release Date:
09/2023
Marital Status:
Single
Height:
5' 8"
Weight (pounds):
150
Measurements:
36D-28-38
I wish to correspond with:
Both Men and Women
Hair Color:
Brown
Eye Color:
Blue
Children:
None
Religion:
None
Education:
High school/Vocational
Occupation/Career:
Hotel and Casino Food and Beverage
Reason for incarceration:
Homicide by intoxicated use of a vehicle
Willing to relocate?
Yes
Home City & State:
Green Bay, Wisconsin
Posted: 11/11/2012 - Expires: 09/2023 - Ad Code: F12-406
Write to me at:
Dawn Ludwig #262217
Taycheedah Correctional Institution
P.O. Box 3100
Fond du Lac, WI 54936-3100