Submitted 11/16/2012
Revised 02/22/2016
---
Just when you thought you'd never find someone who could possess all the qualities you're looking for in a friend and lover, serendipity has brought us together.
I'm a diamond in the rough. Can you see my beauty? I'm who every woman in your past has striven to be like but failed miserably at. I'm an intelligent & beautiful treasure with a dubious past. Instead of judging my mistake I need you to understand that it is my past which truly makes me phenomenal. In spite of my situation my life is far from over. I currently have an appeal in the Supreme Court, so any legal advice is appreciated. My goal after release is to be a motivational speaker for troubled youths. I'd love to help teens stay on the right path during the challenging years ahead.
Measurement: 142 pounds - 5'2" height - 34B cup - 3 piercings. Zodiac sign: Capricorn 1--1982. Hometown: Miami Florida. Hobbies: Jet skiing, volleyball, swimming, horseshoeing and shooting pool. I'm interested in traveling to different islands and countries. Would love to horseback ride with you.
I'm looking for someone to give my all to, so here's your R.S.V.P. invitation. Claim your prize here!!! I'm patiently waiting.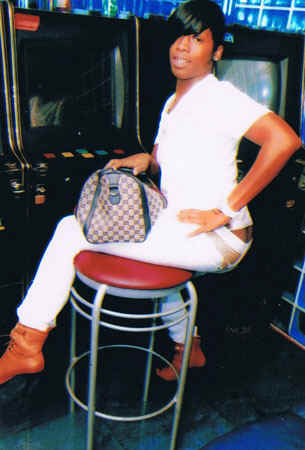 Race:
Black American
Sexual Preference:
Bisexual
Date of Birth:
01/04/1982
Age:
34
Projected Release Date:
02/05/2020
Marital Status:
Single
Height:
5' 2"
Weight (pounds):
142
Measurements:
34B-29-32
I wish to correspond with:
Both Men and Women
Hair Color:
Black
Eye Color:
Brown
Children:
4 kids (3 boys, 1 daughter)
Religion:
Baptist
Education:
High school graduate
Occupation/Career:
Motivational speaker for youth
Reason for incarceration:
Conspiracy, Defraud financial institution
Willing to relocate?
Yes
Home City & State:
Miami, Florida
Posted: 11/29/2012 - Updated: 02/25/2016 - Expires: 02/05/2020 - Ad Code: F12-419
Write to me at:
Brandi Johnson #95109-004
FCI
5701 8th St., Camp Parks
Dublin, CA 94568