---
Hello from Ohio! I am Megan. I have been incarcerated 4½ years out of a 28-life sentence. Looking for men or women to help me keep hope alive.
I enjoy music, painting, reading, drawing and writing new people. I am originally from Florida and love the ocean and the beaches.
Prison is a lonely place. Will you be the one to fill my dreams and make my heart whole again?
You can write me or email me through JPay. (Please, if you use JPay, be sure to include your contact information because all JPay gives me is the text of your message, nothing more.)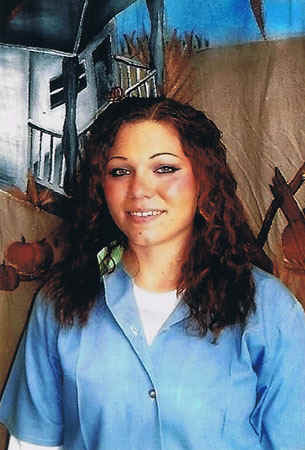 Race:
White
Sexual Preference:
Bisexual
Date of Birth:
08/11/1989
Age:
23
Projected Release Date:
2036
Marital Status:
Single
Height:
5' 7"
Weight (pounds):
160
Measurements:
34
I wish to correspond with:
Both Men and Women
Hair Color:
Red
Eye Color:
Hazel
Children:
None
Religion:
Education:
Some college
Occupation/Career:
Reason for incarceration:
Complicity to aggravated. robbery, burglary & murder
Willing to relocate?
Yes
Home City & State:
Pensacola, Florida
Posted: 05/14/2013 - Expires: 2036 - Ad Code: F13-102
Write to me at:
Megan Harper #W73289
O.R.W.
1479 Collins Ave.
Marysville, OH 43040-8808