---
5' 4, 115 lbs., silky auburn hair and eyes of the deepest blue. I'm a deep thinker and love philosophy. Very loyal, love to laugh, a bit nerdy and live in the moment. I believe in making dreams come true, front porch swings, second chances, and a future that far outshines the past. I believe our lives are like a flame, it burns hottest when we are with the person that completes our soul. I want to find my truest match, do you feel a spark? I'm waiting....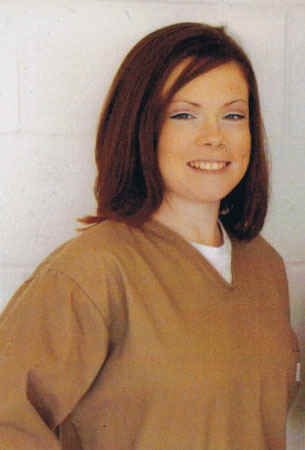 Race:
White
Sexual Preference:
Date of Birth:
01/09/1985
Age:
28
Projected Release Date:
07/2026
Marital Status:
Separated
Height:
5' 4"
Weight (pounds):
115
Measurements:
36-30-34
I wish to correspond with:
Both Men and Women
Hair Color:
Auburn
Eye Color:
Blue
Children:
1q
Religion:
Christian
Education:
Some college
Occupation/Career:
C.N.A.
Reason for incarceration:
Complicity to murder; Complicity to robbery; Burglary
Willing to relocate?
Yes
Home City & State:
Bowling Green, Kentucky
Posted: 07/13/2013 - Expires: 07/2026 - Ad Code: F13-270
Write to me at:
Tonya Ray #214134
W.K.C.C.
374 New Bethel Church Road
Fredonia, KY 42411-9416