State or Area: Wilsonville
---
So a little about me: I am a very fun-loving Virgo who is looking to meet a lifetime friend. I am 29 years old, bi-lingual, Chicana, who is confident, playful, outgoing, adventurous with a great sense of humor and family oriented. In addition, I love to be pampered and spoiled. Some of my hobbies and interests are: reading, cooking, hair styling, listening and dancing to music. Out in the real world I do like to get down and dirty riding dirt bikes, four-wheeling, riding horses and snowboarding. I used to model and compete in pagents.
Some things that I'm looking for in a friendship are the following qualities: trustworthy, creative, loyal, a positive outlook, independent and a great sense of humor.
If you are interested in getting to know me, please feel free to contact me.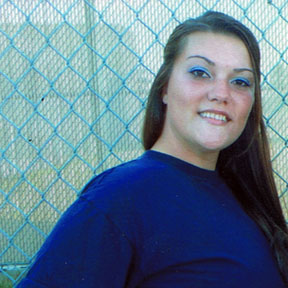 Race:
Hispanic
Sexual Preference:
Female
Date of Birth:
09/05/1986
Age:
29
Projected Release Date:
04/15/2030
Marital Status:
Single
Height:
5' 8"
Weight (pounds):
145
Measurements:
40-36-36
I wish to correspond with:
Both Men and Women
Hair Color:
Brown
Eye Color:
Brown
Children:
N/A
Religion:
Catholic
Education:
College graduate
Occupation/Career:
Pharmacy
Reason for incarceration:
Manslaughter
Willing to relocate?
Yes
Home City & State:
Portland, Oregon
Posted: 10/01/2015 - Expires: 04/15/2030 - Ad Code: F15-046
Write to me at:
Guadalupe Quintero #18427553
Coffee Creek Correctional Facility
24499 S.W.Grahams Ferry Road
Wilsonville, OR 97070-7523