State or Area: Marysville, Ohio
---
I'm a tall, sexy brunette who is fun-loving and energetic with an outgoing personality.
I enjoy outdoors activities, festivals and concerts. I am also into movies, candlelit dinners and good conversations.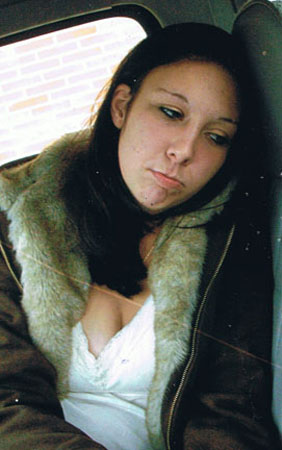 Race:
White
Sexual Preference:
Bisexual
Date of Birth:
07/02/1985
Age:
30
Projected Release Date:
03/04/2024
Marital Status:
Single
Height:
5' 8"
Weight (pounds):
160
Measurements:
34B-26-37
I wish to correspond with:
Both Men and Women
Hair Color:
Brown
Eye Color:
Hazel
Children:
1
Religion:
Christian
Education:
G.E.D.
Occupation/Career:
Server/bartender
Reason for incarceration:
Involuntary manslaughter
Willing to relocate?
Yes
Home City & State:
Ft. Myers, Florida
Posted: 10/01/2015 - Expires: 03/04/2024 - Ad Code: F15-051
Write to me at:
Nichole Marie Lafleur #W075812
Ohio Reformatory for Women
1479 Collins Ave.
Marysville, OH 43040-8808