SBF Seeking Companionship
---
Strkctly looking for male correspnence. I am a stunning woman searching for friends and the possibility of finding Mr. Right. I do have a lot of time on my hands but I am also not giving up the fight. I would prefer to speak about my case only to those who ask.
I love the outdoors. I'm a simple woman. It doesn't take much to make me happy. I'm lonely with ove of things on my mind. I need to have a few friends with whom I can talk.
Waiting patiently.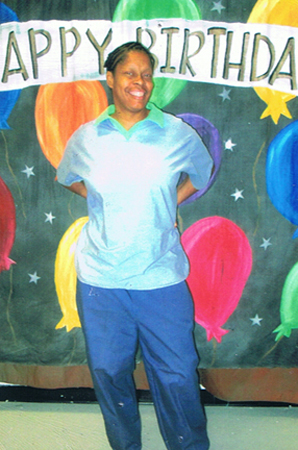 Race:
Black
Sexual Preference:
Men
Date of Birth:
12/06/1971
Age:
44
Projected Release Date:
Life sentence
Marital Status:
Single
Height:
5' 2"
Weight (pounds):
200
Measurements:
DD-32-38
I wish to correspond with:
Both Men and Women
Hair Color:
Black
Eye Color:
Brown
Children:
2
Religion:
Education:
G.E.D., 11th grade
Occupation/Career:
Questionable
Reason for incarceration:
Robbery/Murder
Willing to relocate?
Yes
Home City & State:
Sydney, Ohio
Posted: 10/01/2015 - Expires: Life sentence - Ad Code: F15-053
Write to me at:
Gloria Jelks #W072049
Ohio Reformatory for Women
1479 Collins Ave.
Marysville, OH 43040-8808