10/31/2010

Michigan


Hi There! My Name Is Dorothy.
---
I have many interests in life, although I would have to say that gardening is my favorite interest.
I am fun to be around and a very likeable & loveable lady. I am a one man's woman and easy to be around. I am a non-smoker and in a special occasion or just to relax I will enjoy an alcohol beverage. I am very clean and organized and enjoy taking care of my home. I have a special interest in flowers & plants and am ISO someone with the same interests to correspond with.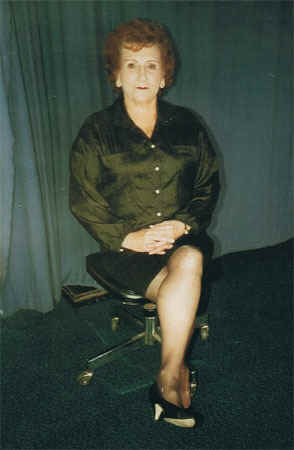 [ Note: Dorothy specified her date of birth as 4-17-1950 & age 69, with a release date of 1-1-2013 or sooner. ]
Race:
Caucasian
Sexual Preference:
Straight
Date of Birth:
04/17/1929
Age at this update:
81
Projected Release Date:
Life sentence
Marital Status
Divorced
Height:
5' 2"
Weight:
155 pounds
Measurements:
38C-32-39½
I wish to correspond with:
Both men and women
Hair Color
Light brown
Eye Color:
Hazel
Children:
Religion
Catholic
Education:
Graduate
Occupation/Career:
GM/Landlord/Bar & Grill owner
Reason for incarceration:
Available upon receiving responses
Willing to relocate?
Yes
Home City & State:
Michigan
Posted: 11/14/2010 - Expires: Life sentence - Ad Code: FF10-296
Write to me at:
Dorothy Morris #132973
Women's Huron Valley Corr. Fac.
3201 Bemis Road
Ypsilanti, MI 48197-9307