12/05/2010

Michigan


Looking For That One And Only
---
With a lot of live to give, I am a spunky, creative, sensitive full-figured, mature woman with an empathetic soul, kind heart, who understands freedom is being true to myself and sharing life with others.
As I make the most of where I am, there is that something special that is missing. Being a "go with the flow" kind of gal, experiencing highs and lows, like everyone else, keeps me grounded.
Seeking stable minded pen pal where simple things are most important, truthfulness, sense of humor, fun & easy going, likes animals. I'm looking for a lasting friendship with the possibility of finding my one and only.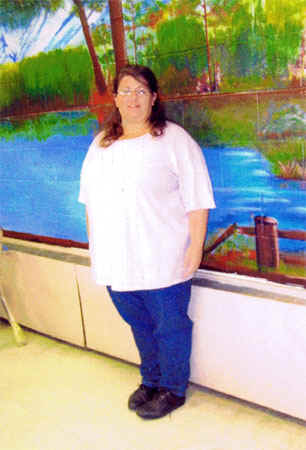 Race:
Caucasian
Sexual Preference:
Men/straight
Date of Birth:
12/22/1972
Age at this update:
38
Projected Release Date:
Life sentence
Marital Status
Divorced
Height:
5' 1"
Weight:
230 pounds
Measurements:
48D
I wish to correspond with:
Men only
Hair Color
Brown
Eye Color:
Blue
Children:
Yes
Religion
Open
Education:
Some college
Occupation/Career:
Medical billing
Reason for incarceration:
Felony murder
Willing to relocate?
Yes
Home City & State:
St. Johs, Michigan
Posted: 12/13/2010 - Expires: Life Sentence - Ad Code: FF10-338
Write to me at:
Lisa Holland #625881
Women's Huron Valley
3201 Bemis Road
Ypslanti, MI 48197-9307
Highlight the above address, right click & "copy", then click the button below and right click "paste" into the destination address:
SnailMailr: Send mail online