Submitted 12/15/2010
Revised 03/28/2013

Arkansas
Newport
---
Allow me to introduce myself. I'm 48 of age, single African American "Capricorn" that stands 5'4 153 lbs. Alcohol & drug free, brown eyes, short black hair that I keep in a nice style. My hobbies are: Country living, cooking, rodeo, fishing, writing, NFL football, NBA basketball, etc.
I'm looking for someone that will accept me for who I am and not judge me. I'm looking forward to corresponding with a pen pal for a long term friendship to turn into a long term relationship. Race and age are not an issue, 30 and up.
I'm honest and straight forward. I'm currently incarcerated, which I'm working on my case and I hope that's alright with you by being incarcerated, but that doesn't stop me from trying to find a truthful pen pal. I'm looking for a man that is a go-getter, who is confident and knows what he wants out of life, one that respects his mother and women in general. I'd rather have a good broke man than somebody where I'll be their trophy. It's much more important to me that he be working toward something, moving forward in his career choices.
If interested please write. If you have a photo, that's okay, if not that's still cool! :-)
Sincerely,
Denise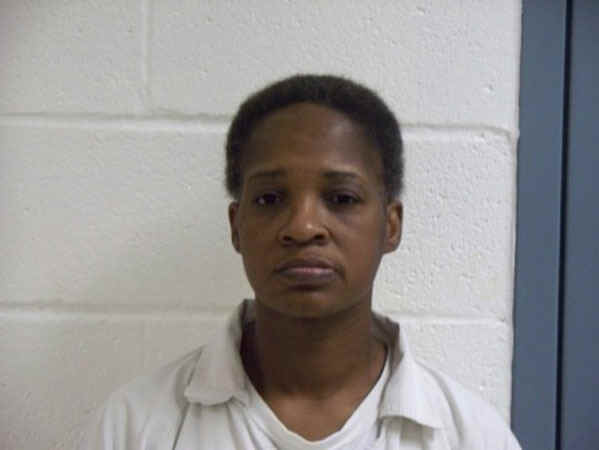 (mug shot)
Race:
Black
Sexual Preference:
Female
Date of Birth:
01/11/1962
Age at this update:
51
Projected Release Date:
Life without parole
Next review: 2015
Marital Status
Single
Height:
5' 4"
Weight:
151 pounds
Measurements:
I wish to correspond with:
Men only
Hair Color
Black
Eye Color:
Brown
Children:
8 all grown except baby
Religion
Baptist
Education:
12th grade
Occupation/Career:
Work in kitchen, head cook
Reason for incarceration:
Capital murder
Willing to relocate?
Yes
Home City & State:
Atlanta, Georgia
Posted: 12/22/2010 - Updated: 03/30/2013 - Expires: Life sentence - Ad Code: FF10-351
Write to me at:
Denise Wilson #704858
McPherson Unit
302 Corrections Drive
Newport, AR 72112-8008