Seeking Long Term Companionship
---
Hi. My name is Tracy. I am a fun loving, down to earth girl. I am the outdoorsy type, but ill try anything once, sometimes twice just to make sure I didn't miss something the first time.
I am looking to establish a friendship, possibly more in the future, with someone aged 40-50. Must have a good sense of humor and a positive outlook on life. Clean cut, dark hair and eyes are a plus.
If you are not in it for the long run, don't waste my paper and ink, it's hard to come by in here. Well, I guess with al that said, I will be waiting to hear from you.
Smile :-)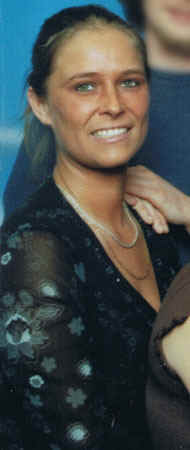 Race:
White
Sexual Preference:
Straight
Date of Birth:
05/09/1975
Age:
36
Projected Release Date:
04/04/2058
Marital Status
Single/Widowed
Height:
5' 5"
Weight:
165 pounds
Measurements:
I wish to correspond with:
Men only
Hair Color
Brown
Eye Color:
Green
Children:
None
Religion:
Christian
Education:
G.E.D.
Occupation/Career:
Reason for incarceration:
Several charges
Willing to relocate?
Yes
Home City & State:
Tazewell, Virginia
Posted: 07/17/2011 - Expires: 04/04/2058 - Ad Code: FF11-379
Write to me at:
Tracy Coxton #1011869
6A-103T
Fluvanna Corr. Ctr. for Women
P.O. Box 1000
Troy, VA 22974-1000