---
My name is Brittney and I'm a 19 year old spontaneous female that is looking for friendship. I'm a very kind, caring, romantic, honest and trustworthy woman. A woman who has made a mistake in her life and now learning from it. I have a very easy going personality, free spirit and a desire for adventure. Most people evaluate me as a relaxed, fun-loving girl who tends to trust people. In a relationship I always love to please my partner, treating them like royalty as I am a queen. My interests are shopping, cosmetology, music, the outdoors, and working out to stay in shape! I'm really into education. I would like only serious responses. Will respond immediately. (postage stamps welcomed) I'll be looking forward to hearing from you.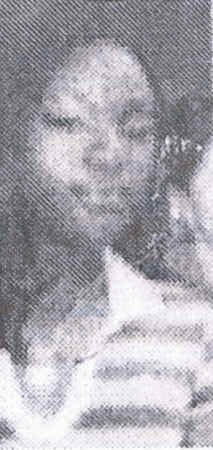 Race:
Cuban/African American
Sexual Preference:
None
Date of Birth:
01/04/1992
Age:
19
Projected Release Date:
03/09/2041
Marital Status
Single
Height:
5' 1"
Weight:
115 pounds
Measurements:
32C-28-34
I wish to correspond with:
Both Men and Women
Hair Color
Brown
Eye Color:
Brown
Children:
None
Religion:
Protestant
Education:
Enrolled in Community College
Occupation/Career:
Teacher's Assistant
Reason for incarceration:
Willing to relocate?
Yes
Home City & State:
Visalia, California
Posted: 12/15/2011 - Expires: 03/09/2041 - Ad Code: FF11-621
Write to me at:
Brittney Janna Norris #X19501
V.S.P.W.
P.O. Box 92
Chowchilla, CA 93610-0092