08/27/1998
Updated 12/02/2011
Let Me Be Your Motivation!
---
My name is Rose, a warm, compassionate, sexy, seductively spontaneous woman that is loving and passionate to the core! Perhaps we can stimulate each other with some good conversation.
I would look forward to a warm, wonderful, sincere friendship.l My passions are poetry, reading, sports, exercise, music, movies, cooking, camping, art, traveling.
I am family and business oriented. I love to learn and I am open to new things, having understanding, honesty, patience. I am smart, witty with lots of energy and love to give. I will definitely add some spice to your life! I am a woman of worth seeking to regain, rebuild and restore my life in it's proper perspective.
I certainly look forward to meeting you in the near future. Write and let me be your motivation!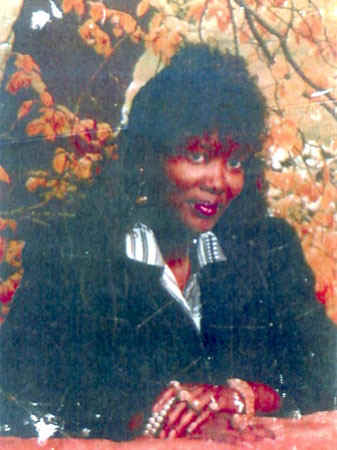 Race:
Black
Sexual Preference:
Men
Date of Birth:
08/20/1963
Age:
48
Projected Release Date:
06/24/2024
Marital Status
Widow
Height:
5' 5"
Weight:
150 pounds
Measurements:
40-29-36
I wish to correspond with:
Both Men and Women
Hair Color
Black
Eye Color:
Brown
Children:
2 adults
Religion:
Christian
Education:
High school
Occupation/Career:
Hairdresser
Reason for incarceration:
Murder
Willing to relocate?
Yes
Home City & State:
Houston, Texas
Posted: 08/27/1998 - Updated 12/15/2011 - Expires: 06/24/2024 - Ad Code: FF11-647
Write to me at:
Rose Halley #727465
Lane Murray Unit
1916 N. Hwy 36 Bypass
Gatesville, TX 76596-2996